In this experience you can enjoy the guided visit to the Igartubeiti farmhouse, the guided tasting and the cider house menu
After visiting the Igartubeiti farmhouse, you will have a guided tasting of different ciders in the cider house. To finish you will enjoy a traditional cider house menu.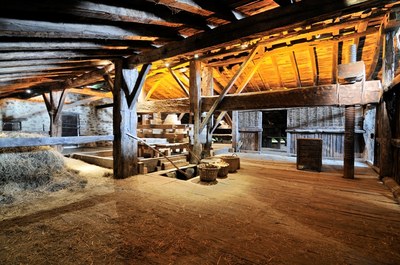 More information about the culture of cider in the Basque Country.
The experience includes:
Guided tour of the Igartubeiti museum-farmhouse
Guided tasting in a cider house
Traditional cider house menu
Duration: 5 hours
Price:
Adults:48 €
Children (14-17):35 €
Children (4-13):19 €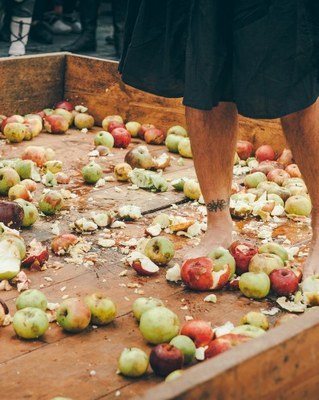 Experience details:
After visiting the structure of the farmhouse, you will discover the ways of life of the time through the multimedia resources of the Interpretation Center. Next, you will visit a cider house where you will have a guided tasting of different ciders. To finish you will enjoy a traditional cider house menu.
Cider house menu:
Cod omelette
fried cod
Grilled T-bone stea
Cheese with quince jelly and walnuts
bread and cider
Other menus consult: info@sagandoa.eus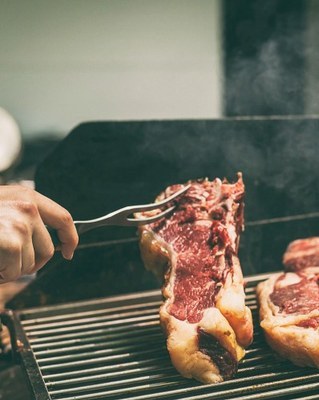 Group/ Rates:
Minimum group: from 2 people.
Babies price (<3): 0 €.
Check rates for groups at info@sagandoa.eus
Hours / Languages:
Languages: Basque, Spanish and English.
Hours: From January to October. From Friday to Sunday at 11:30 a.m.
Other times and languages ​​consult at info@sagandoa.eus
Meeting point:
Igartubeiti farmhouse museum: Ezkio bidea z/g. 20,709 Ezkio, Gipuzkoa.
Cider house to choose: Aburuza / Oiharte
If a transport service is required, check the meeting point at info@sagardoa.eus
Payment:
100% of the amount will be paid at the time of booking.

Bond:
Once the payment has been made, we will send you a voucher by email with all the details of the reservation that you can print or carry on your mobile as proof to carry out the activity.
Cancellation:
Free cancellation up to 72 hours before the day of the reservation.

Additional services:
Transport service
accompanying guide
Guided tour with tasting in a cider house.
Schedule and meeting point: The one requested by the client.
Price: Depending on the number of people and services selected.
Bookings:
info@sagandoa.eus
943 33 68 11